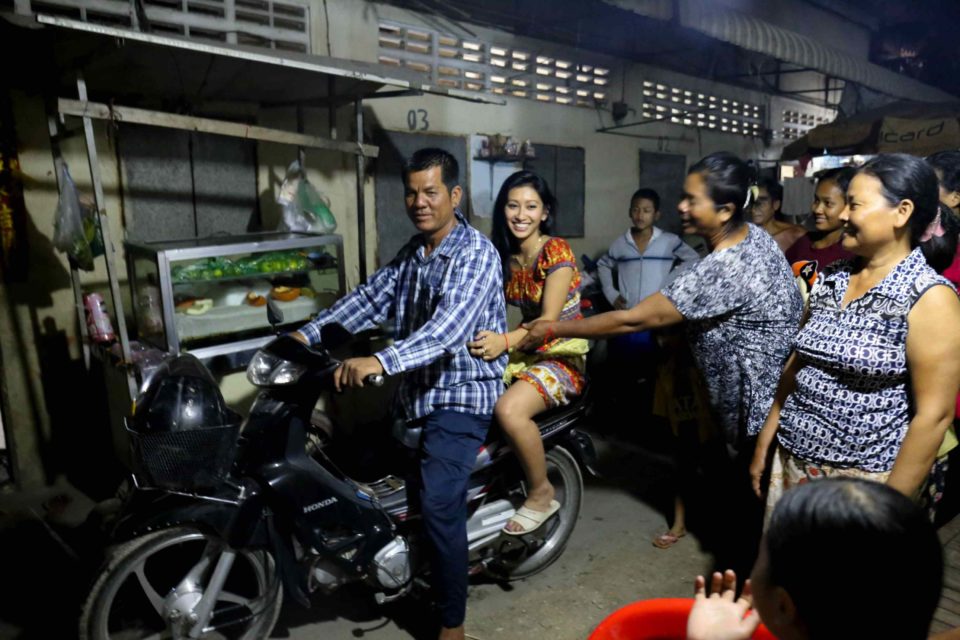 The shanty town of Phnom Penh
So during the funeral of my grandpa which lasted more than a week. I wanted to take a break… So I just ran away from my place and ask to my members of family to take me for a ride and show me their homes. They said to me : " no, you just don't want to see our places, it's not like my grandparent's place…" but I just didn't care, I just wanted to leave and to take a break to do not think about my grandpa.
So they bring me there.
Well, when I arrived, I didn't expect to be in a shanty town… I was so surprised because I used to come to see my family in a countryside where you won't find a five star hotel but just typical farm houses with no modern ressources. (we wanted to go to there, if my grandpa didn't die).  But when I arrived at the shanty town, I won't lie, the area was dirty. Like they were so much garbage around it…
They brought me to their place and it was just a big box, little bigger than my bedroom where 6 people sleep there with a tiny space dedicated to a bathroom. I was asking what do they do for a living ? And they said to me that they sell snacks and fruits for 5-10 dollars a day. They come to the city Phnom Penh in order to buy a house. They did work so many years and with patience, they could finally buy a house.
When I got to see that place, to hear their stories… I was completely shoock but I was also happy because in a short time, they taught me everything about life, about my life. Some people only work hard just to build a happy place  and to live together. They just needed to have a place to sleep and to have food to eat. Obviously, I was comparing my life to their and I was just thinking that my life is so easy and I was sad for nothing.
They might be not rich but at least they know how to they care of each other like they did for me. I was just a girl who was lucky enought to born in France and to have the chance to travel like they probably won't have the chance. But they weren't jealous, they took care of me and I was so grateful.
All, I just wanted to say that they prove me that anybody can make their dream come true if they work hard, even things take time. They left the countryside to get a better life in the city, they worked hard enough so many years and now they can offer a great house. Just because, they believe in it and they help each other.
After that, I was asking myself, if I was in their situation, would I be capable enough to do the same ? Would I be brave enough ?
Cambodia is a beautiful country, not rich but the people are just amazing and you will definitely be in love with that culture. That's what I like the most when I'm travelling, just discovering life. When you see worst, you become grateful and you forget all of the bullshits that you had in mind.
---
---
You might also like
---