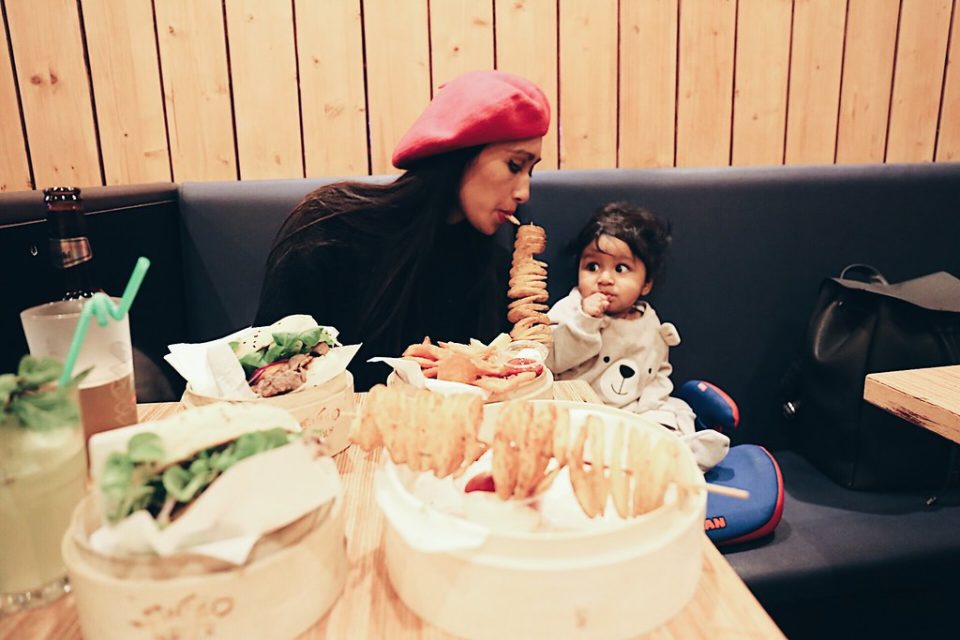 How did I discover that place ? I just saw some pictures from Instagram but never put it on my place to eat in Paris but one day, I just went to see my friend who works near to the restaurant, who sells some Paris goodies (come to say Hi to him, if you pass by), advised us to check out Shiso burger and to eat there because he said that It was really good. So my friend Evy and I just went to eat there because we love burgers and asian food ! So yes ! It was the place to be for a perfect sunday evening.
They propose a really nice concept which is to create a burger with asian specialities like the burger I took called "BULGOGI BURGER" with delicious fries. Can't you see that my baby boy loved it? You can see the menu here http://www.shisoburger.fr/
It was quite expensive because you pay the burger + the fries, so you spend under 20 euros. I won't deny that I was still hungry after that (tiny little girl who still hungry?), I could even eat an another burger ahah, but for the location and the fresh and quality products. This is the price to eat well in Paris which is near to the Notre Dame.
So if you like burgers and asian food, this is the place to eat guys !  
Adress
 : 21 Quai Saint-Michel, 75005 Paris, France
Tel : 01 77 16 96 93
Monday : 11:30- 23:00
Tuesday : 11:30- 23:00
Wednesday : 11:30- 23:00
Thursday :11:30- 23:00
Friday :11:30- 23:00
Saturday : 11:30- 23:00
Sunday : 12:00-23:00
---
---
You might also like
---