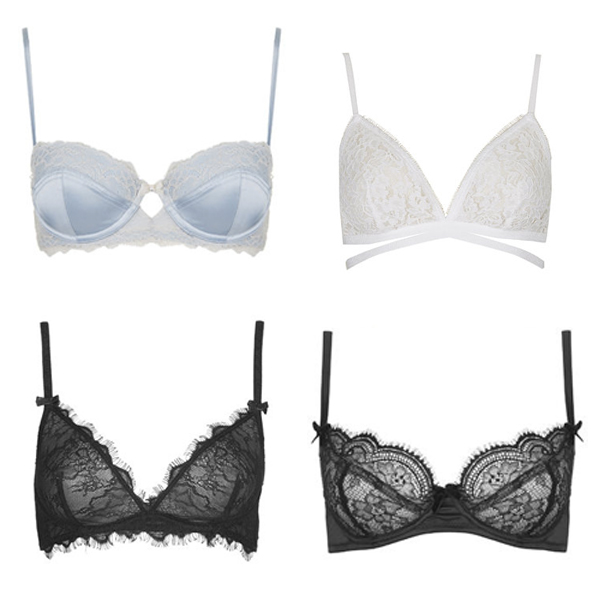 Hello guys! Today I'm going to talk about Lyst, a fashion website where you can find every clothes that you are looking for in any brand on a one platform. Isn't that cool? Like if you are liking products, you can create your own board to organize easier your favorite products. They are so many brands that sometimes you don't even want to check every e-shop that you live and LYST helped you to find clothes that you look for and after you favorite your products you can compare the price, the color, and choose the brand :).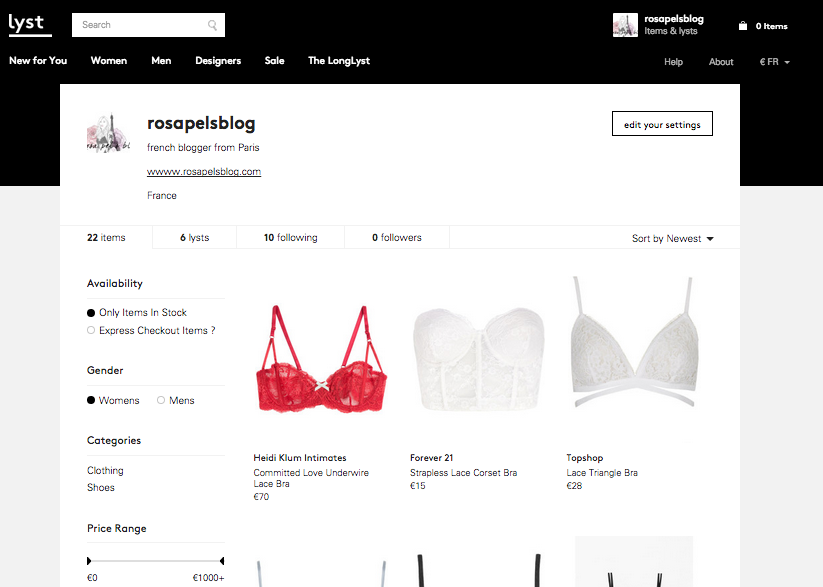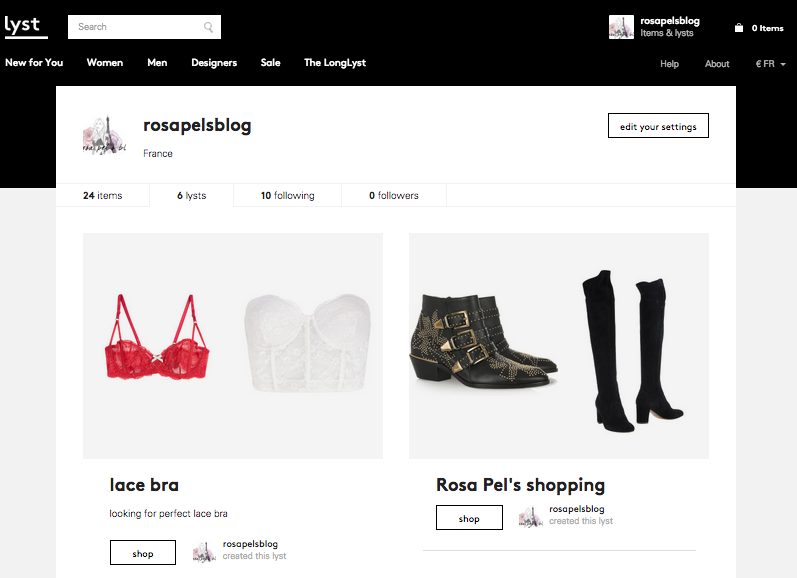 I just create my LACE BRA board because in some reasons… I just need new lingeries right now. Let me show you my favorite items and tell me what you think.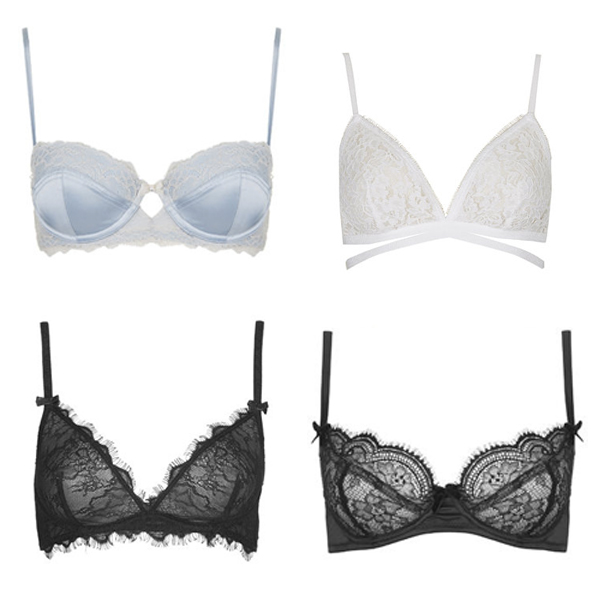 As you know. I'm also addicted to thigh high boots and I never stop to find some inspirations on the internet and find like my inspiration Kate Moss to create some cools looks.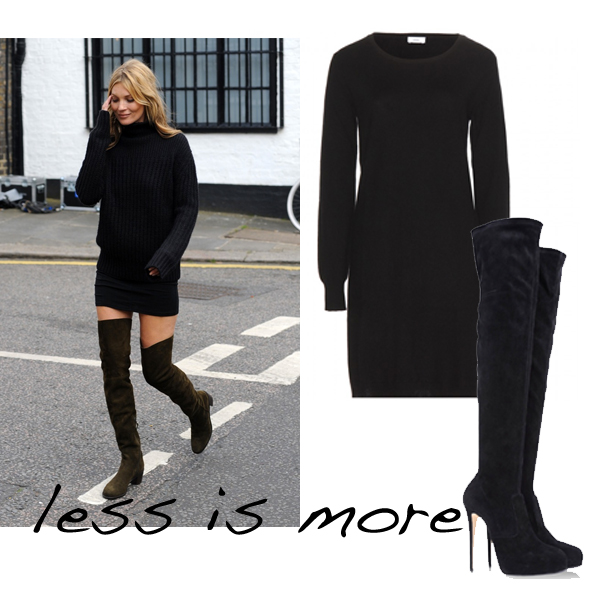 ---
---