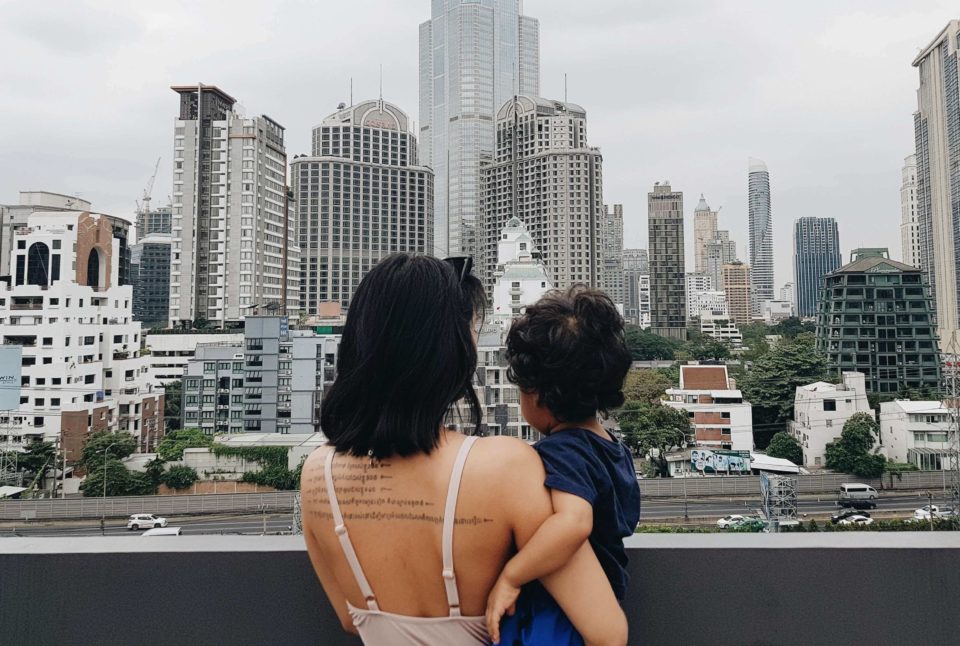 Hotel Bangkok : Surestay plus by Best Western
Hello guys ! So today, I wanted to share you one of my favorite hotel that I spent in Bangkok. Most of you, ask me where to stay in Bangkok and I always recommend that place the Surestay Plus by best Western. The Hotel is just perfectly located in the center of Bangkok and it's closed by the BTS Ploenchit which bring you in less than 5 mins to the mains place of the city.
I recommend that hotel because there is super nice pool rooftop bar with an amazing view of the town. The pool has wading pool which is perfect for babies and kids. My son Julian just enjoyed to play on the pool by himself. After a long day in Bangkok, it's just so relaxing to go the pool and also super nice the morning if you want to just enjoy it. And it's also great, if you want to drink with a view without going on a skybar. You won't be disappointed.
And I have no word about the staff, they all were amazing to us, so kind and always helpful. And what I loved the most about the staff, is that they all recognize us after 2 weeks we come back from Bali. They were so happy to see my son again. It was just like my family from Bangkok.
They just make me feel like home ! 
About the price, I think I spent like 300 euros for a week, so 46 euros per night before the high season. I just check out the cheapest price online and I found it on Trip.com which was my very first time booking on it. Because I usually book my hotel on Booking.com but I compare it and seems that Trip.com offers cheapest price. So make sure to find you perfect hotel on Booking and compare the price on different websites. On the other hand, when I wanted to book after my Bali trip, the price was higher like 60 euros. Because it was during Christmas season.  Otherwise, it's great/cheap deal for a nice located hotel in Bangkok.
The room was also super clean and they also they make sure to give me a bigger room while I have Julian (how nice is that ?) We had also a couch which was nice to relax like I was at home. And the bed was so confortable and so big.
Well guys, I cannot complain about the hotel and I want to make sure that people have to know that hotel in Bangkok. I can't explain how grateful I am to the staff that I met because I was alone with my son and they just welcomed us so well. I just travel often but some of hotels are like super formal like the Travelodge I've been to.
The hotel is also closed by the Nana Plaza which is a street where the bars, parties are and for some family you won't might like it. But I passed by several and people are just so nice and always smiling to my son Julian. No one were judging me and I felt ok with that even at the beginning I felt uncomfortable. Well, this is Bangkok.  Also don't be shocked, but Bangkok is stinky city and the street was dirty but I always walk fast to reach the main street (only 3 min).
Less talk and I let you enjoy my pictures from my stay in Surestay Plus By Best Western. Hopefully I made you to stay at this hotel.
---
---
You might also like
---