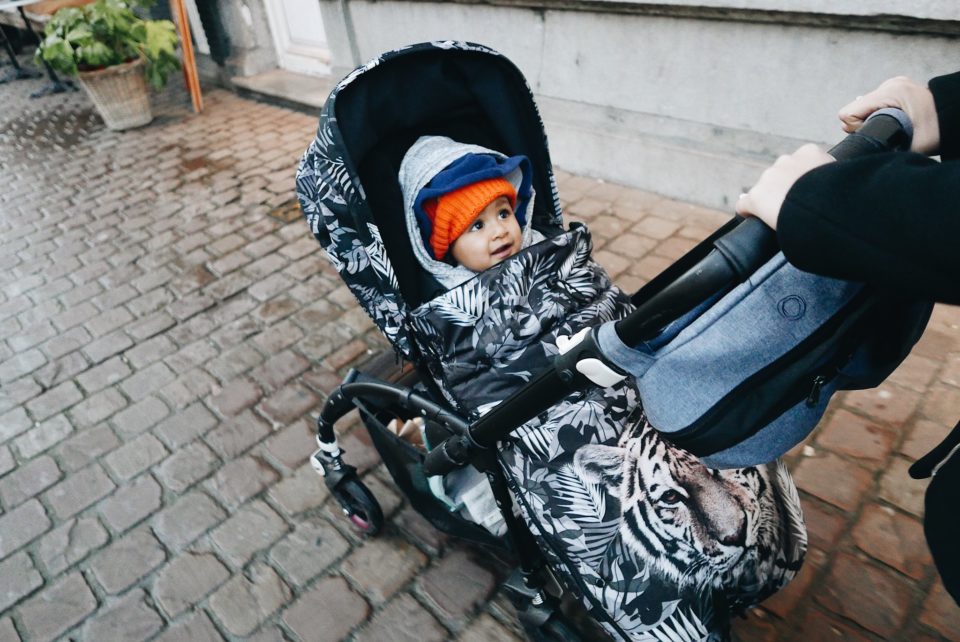 Week-end in Anvers
Hello, guys! I hope you are well and that you have taken advantage of the snow:) It was beautiful but it was very cold. I'm coming back with a travel article about my weekend in Antwerp.
You know that I like to travel and I do not hesitate to share my discoveries and stay with you. Melanie and I had planned to go to Antwerp a few months earlier because we wanted to change the air even if at the beginning she wanted to go out in the sun. But with the holidays and at the beginning of the year we are often short of money, so we preferred to go on a short weekend at 2 hours from Paris and to leave by train with Thalys. Having bought the tickets a few months earlier, we got them for only 58 euros each round trip! I find it really cheap, don't I? Concerning the accommodation, we found a crazy apartment which is 30 minutes walk from the city centre and 5 minutes from the MAS museum. We paid 89 euros for two nights and the apartment was really perfect!  I'll give you the link to the apartment 🙂
Here is the link of the appartement Airbnb in Anvers
What things to do in Anvers ?
Well, if you like museums and art. You know a lot of museums and exhibitions like the Rubens House, the Antwerp Fashion Museum, the Plantin-Moretus Museum, the Dimantmuseum or the Royal Museum of Fine Arts in Antwerp… But as far as I'm concerned, I'm not a very museum so I focused on Belgian gastronomy:)
I hadn't really planned the things to do in Antwerp, and my friend and I preferred to go for a walk without worrying about the destination and naturally discovering the city centre. Antwerp is a small town and is very popular for tours. So a weekend is more than enough to discover Antwerp and have a good time while getting away from Paris in a few hours.
Where to eat in Anvers ?
Mmmh I always say that in Paris or France, it's the best place to eat and when I go to a restaurant other than France, I'm a little disappointed and I still eat because I'm much too hungry and I was tired of looking. When you don't know a city, it's also not easy to find the right addresses to eat well for sure. Even if I hang out on the sites and Instagram, I end up being disappointed because there are so many choices and most of the time either you make the right choice and there you are happy or when it is the wrong you are disgusted so you are depressed.
But I'm taking note of myself. Before I get to my destination, I already find the place where I'm going to eat so I don't wonder!
You know what I mean? If I eat something good, I get super happy and when I don't, I feel like it's the end of the world ahah But I love eating so much! Doesn't that do the same to you? Anyway, I still have a few places to share with you! And then there are the fries and waffles that you must absolutely taste if you go through Belgium.
BITE ME BY BANINI
BITE ME BY BANINI :a nice coffee shop where you can eat healthy and have a good chocolate or taste to warm up. It is the ideal place to relax in Antwerp even with a baby. You have two cafés on the same street almost side by side.
Barnini Oudevaartplaats 10 2000 Antwerp Belgium
BOSTON
Boston is a restaurant that is located right in front of the station. I don't necessarily recommend this restaurant but I ate there because we didn't know where to settle and I wanted to eat ribs on the barbecue.
Boston Steak House Anvers 55, Keyserlei, 2018 Antwerp

BLEND
Blend is a cozy place where you can come for brunch on weekends but also eat there. Hmm I didn't think it was that good, I'd say it's okay. But my girlfriends liked the pancakes with bacon. The restaurant was right in front of our apartment so that's why we landed there too.
Blend Anvers  Londenstraat 18, 2000 Antwerpen, Belgium
COPA CAVA
My girlfriend Salma brought us there because I really wanted to drink rosé called rosat, the Spanish sparkling wine that I love to drink when I was in Munich. It brought back memories because we went to a bar in Munich to drink specially. And the bar manager was more than adorable with us and spoke French too. In short, I recommend this address if you like rosé.
Copa Cava Vlasmarkt 32, 2000 Antwerpen, Belgium
POKEBOWL
This is the place where I have preferred to eat! I know it's not typically Belgian but we ate so well there! But I was so eager to eat a Pokebowl that I looked for one in Antwerp. It was 10 minutes from the station so it was perfect to land there before leaving. We have a Pokebowl for enrivon at 12 euros 50 and the products are fresh. It was really very good! Better than the one at the Pokawa in Paris. But if you know of any addresses in Paris of Pokebowl, I'm a taker!
Pokebowl Jezusstraat 16, 2000 Antwerpen, Belgique
Otherwise life ends early in Antwerp, restaurants close at 10:30pm at the most and yes it's so different from Paris. But it was the same in Bruges and La Panne. So if you want to have a snack or go shopping, you have to choose!
In short Antwerp is a great city to escape Paris in a few hours and if you have the car, you can easily go to Brussels, Rotterdam or even Amsterdam. Maybe I'll go back there again, but with a few friends because it's a little complicated to get to know each other and meet locals. I was also lucky that a friend Salma and her sister Nadia, her boyfriend Jacob were able to visit us because it was a bit of a death in our cool apartment. The weekend was cool anyway and I will say that the universe of this city is a mix of Brussels and Amsterdam but much quieter.
Source : www.rosapelsblog.com
---
---
You might also like
---